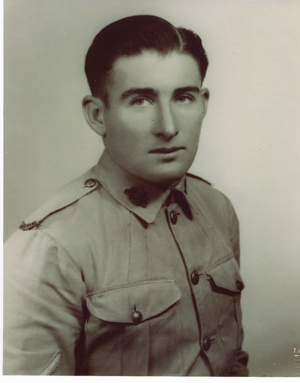 Jack Mills in New Guinea

Since childhood I have heard from my mother, Margret Warren (nee Mills), snippets of the loss of her brother Jack who was serving at Rabaul when the invasion by the Imperial Japanese Forces occurred on 23rd January 1942. In 2003 the opportunity to visit Rabaul during an AusAid medical project stimulated me to gather some photographic and historical details for the benefit of the extended Mills family, and future generations.

The exact fate of most of those Australians captured in Rabaul in 1942 remains uncertain. There are many books on the subject including "Rabaul 1942", D Aplin ISBN 1 875150 02 1 which I have in my possession, written by a survivor from original dairies of escapees from this place of terror and tragedy. It is assumed that Jack Mills was amongst those who perished when the Montevideo Maru was torpedoed off Luzon Island (Phillipines) on 1st July 1942.

Included on this file are photographs sent back to his family by Jack Mills from Rabaul prior to 1942, photographs of the Rabaul area and Bita Paka Australian War Cemetery taken by me in 2003 (and specifically of the memorial bearing Jack's name), a clipping regarding the Montevideo Maru, and some reflections. Share them, copy them and think of those lost and our legacy to them.

I look forward to hearing from anyone with an interest, comment or any other information on this part of our collective personal and family history.


Lachlan Warren
PO Box 55, Strathalbyn. SA 5255
lvwarren@chariot.net.au